Archives
Nasturtium with gold leaf (2019)
Main Image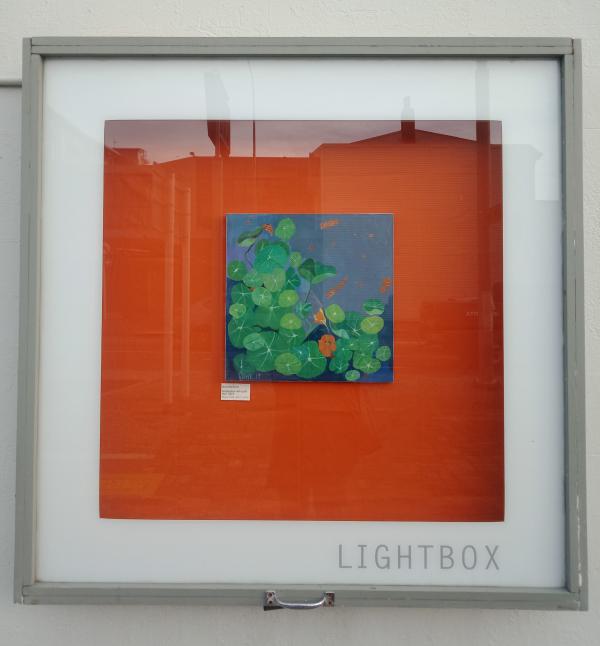 Body
Curated by Melina Payne.
I make paintings that are glimpses of little things that I notice throughout my day. Things that will sometimes linger in my mind because of an interest I can not explain. A fascination which can only be put to rest once I have made a painting. As for Nasturtiums, they are a determined little plant. They are self seeding and can grow abundantly in poor soil. Despite their hardy nature, their bright flowering faces are a charm to unkempt sidewalks and forgotten nooks and garden corners. Nasturtiums are also edible. Their leaves and flowers alike are peppery on the palate similar to that of cress. An excellent addition to radish, roast veges and fish! Walk around Wellington, Hataitai, Brooklyn, Mt Cook and you will see the open smiling faces of Nasturtium leaves growing ever fondly toward the sky.
Main Image
Body
As a student at The Learning Connexion, I have discovered the art of eco-printing on fabric and textiles. I specialise in native NZ plants, using leaves, flowers and sometimes seeds and berries. Most of the plant material is gathered with care literally outside my back door or in the extensive grounds of The Learning Connexion campus.
This piece is the result of my explorations of printing outside the square, so to speak, and combining elements of various prints to make new compositions. On the original print are karaka, lemonwood, kamahi and kumerahou, with prints of pohutukawa and red beech leaves added.
Margaret Willard
027 363 2967
holding hands while the world comes tumbling down
Artist
Emily Brown, Digital Silk Print, 2018.
Main Image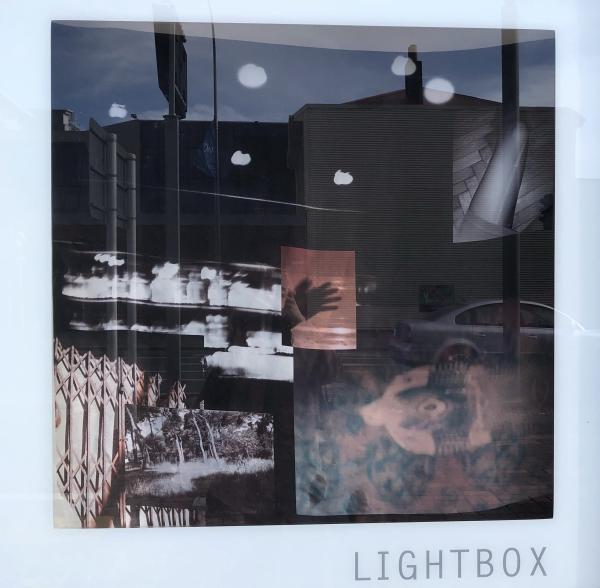 Gallery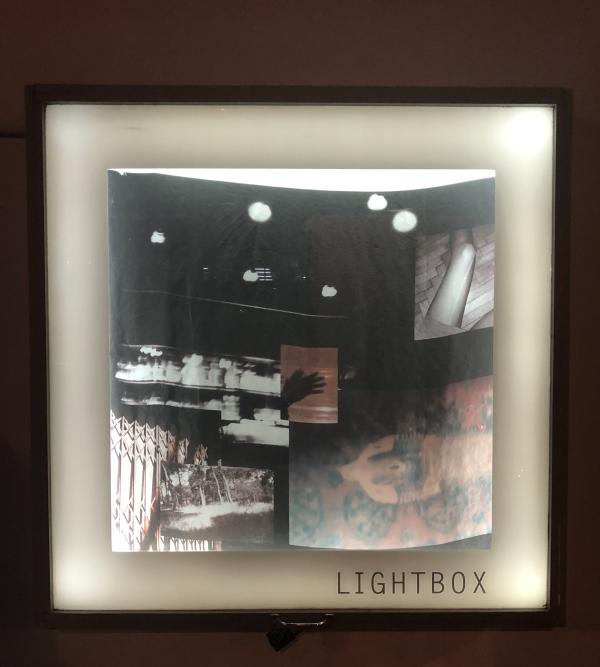 Body
holding hands while the world comes tumbling down is the consideration of faded memories, effigies of family, obsession and images as a building ground for memory. It gestures towards intimacy and the body, while evading a set narrative, it looks for potential in fragmentation. The work shifts between autobiography, myth and fiction,  swirling fragments of tradition and history. My practice is predominantly concerned with engaging ideas of representation, history, creating a state of unease, where the image sits decontextualized, using printed gesture to articulate intimacies and vulnerabilities.
End Date
30 September 2018
land as collector
Main Image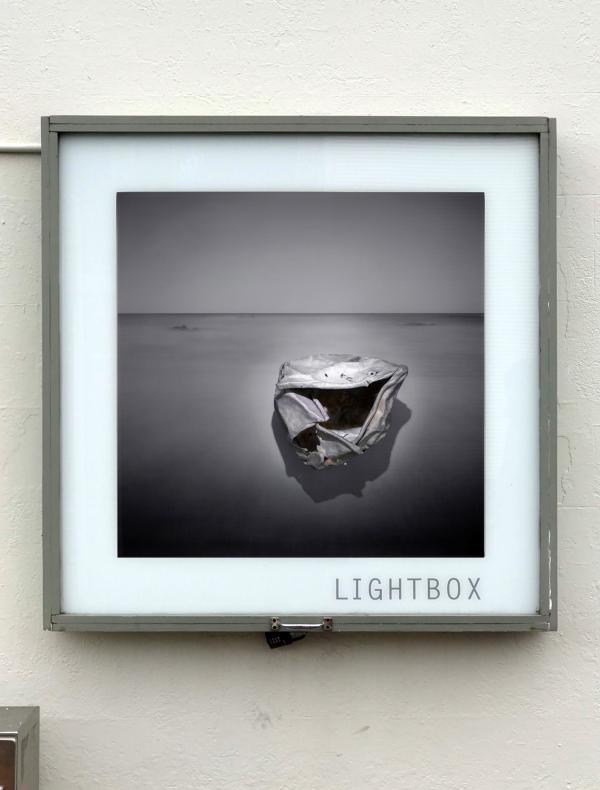 Gallery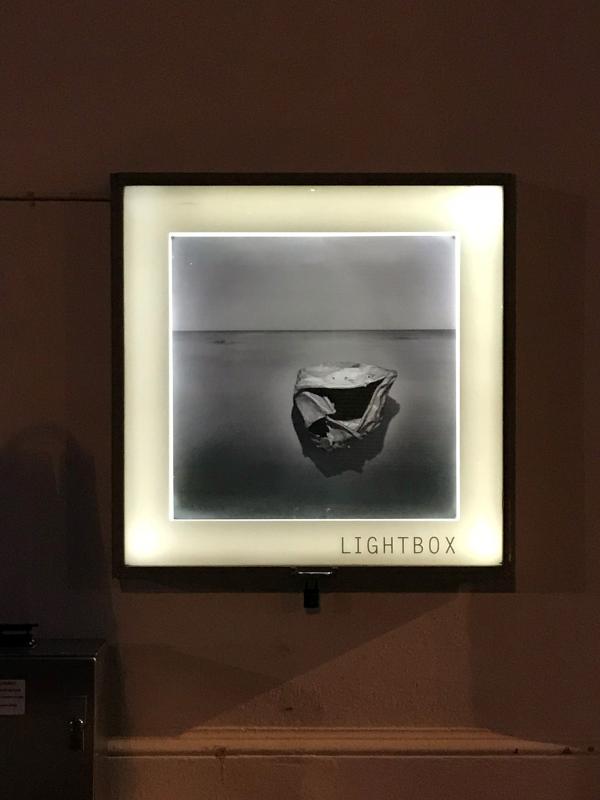 Body
In connecting with the land, we acknowledge the sense of attachment to the earth (or whenua) we feel where we stand. 
Walking through a place brings a sense of the spirit (or wairua) of the land, and the passing of time in the location. Time and tide have changed the land. Residue from layers of the land and its history tell the stories of days gone by. 
Main Image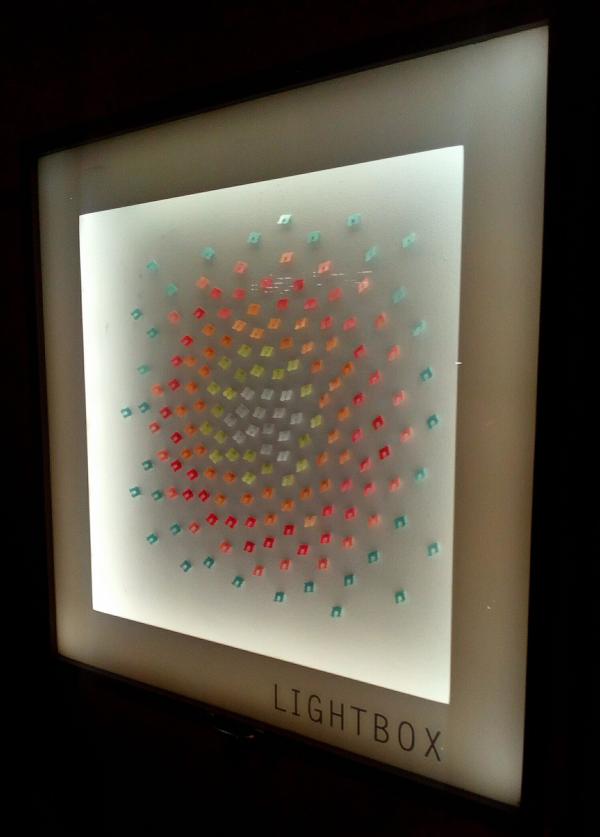 Body
We use & throw away at will… I see bins everyday w items that could be recycled.
Why? We can recycle… but some choose the easy way of chucking out.
Not all…  it's great to be living in an age where consumerism is being questioned & awareness is growing.
I collect & hold onto what isn't biodegradable where possible.
Here i am collecting an item which can't be recycled to showcase & remind others to be aware of their consumer footprint.
I hope you enjoy how my creation interacts with the light of day… & night.
Dan Wilkinson
Main Image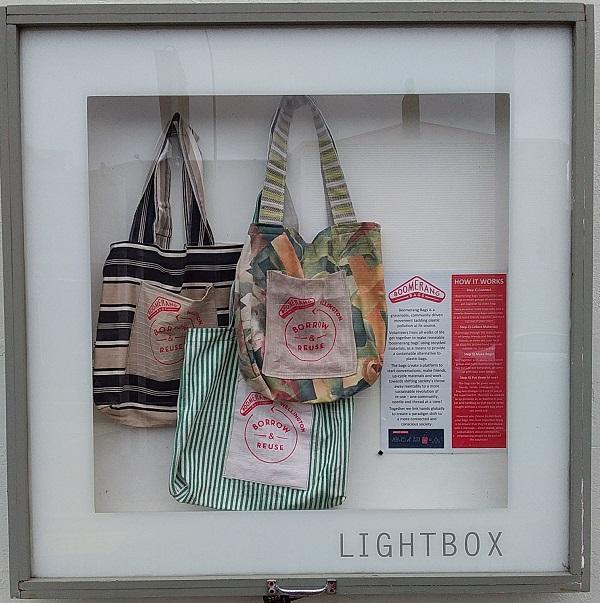 Body
Boomerang Bags is a community driven initiative tackling plastic pollution at the grassroots level. We divert textiles and fabric from landfill and upcycle it into readily available reusable bags for everyone!
National Working Bee -  7 July 2018 Get involved with Plastic Free July by joining us for the biggest working bee that New Zealand has ever seen. Come and make a bag, have a chat or just hang out with us.
Harbourside Boomerang -  8 July 2018 We all know that plastic is wreaking havoc in our city and while Supermarkets have pledged to stop handing out single use plastic bags we need all of Wellington on board so we can make lasting change. The Harbourside Market team have supported people bringing re-usable bag for years, and would love to see more market goers get on board. Join us and the Plastic Free July movement by handing out FREE re-usable produce bags made from re-purposed fabrics and lets have the conversations that will encourage everyone to make the choices that will improve life for the turtles and the whales and the sharks and the seabirds and the cows and the humans that are all unknowingly digesting plastics everyday :) 
Main Image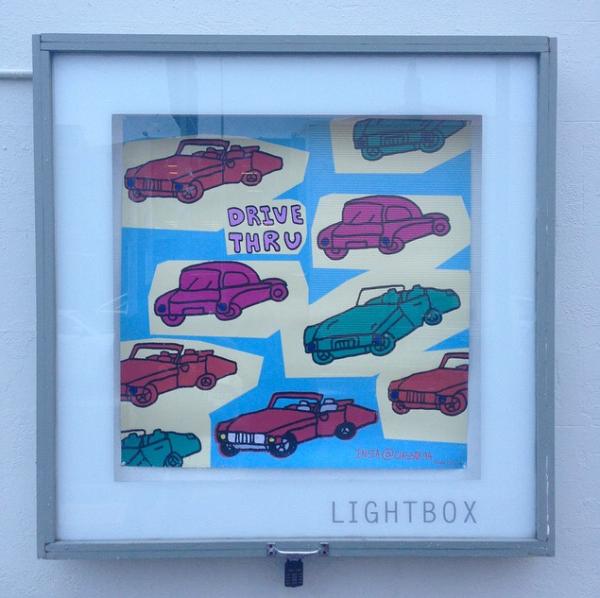 Body
This visual, titled 'Drive Thru', belongs to a collection of mine called 'Class Of '94'.
'Class Of '94' is a tribute to every piece of inspiration that I've encountered throughout my life. Everything that has influenced my style & ideology is captured within this collection of visuals.
'Drive Thru' was inspired by pop art & also street artists who connect their work into the surrounding environment, as 'Drive Thru' is located near a busy road that is often backed up with traffic. 'Drive Thru' also captures the idea that people come into your life, give something, take something & move on.
To see more 'Class Of '94', check out my Instagram
Main Image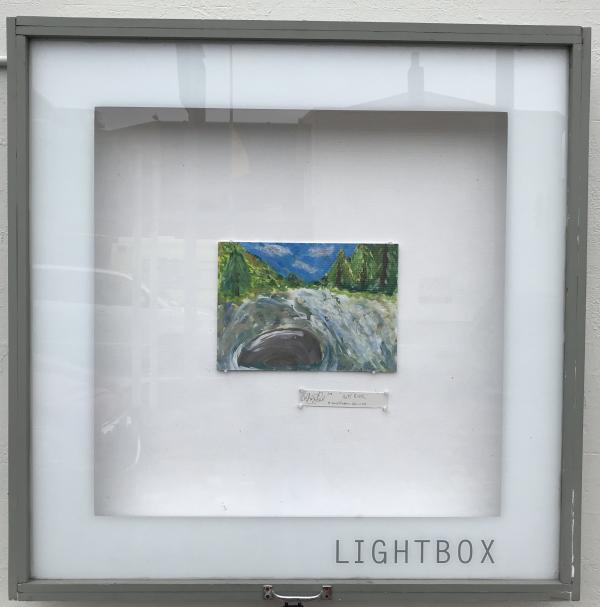 Body
This is an exploration of environmental impacts on our waterways. The Hutt River is a main source of drinking water for Wellington and there is a need to highlight the sometimes-toxic water that we drink.
End Date
28 February 2018
Nautilus Creative Space Lightbox Series 2018
Main Image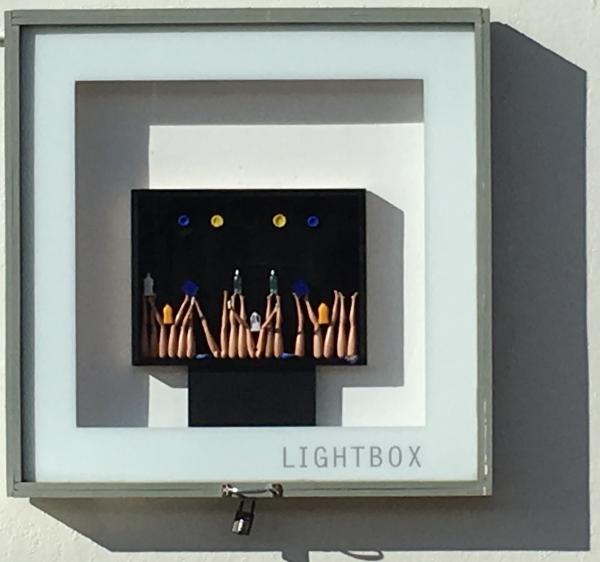 Gallery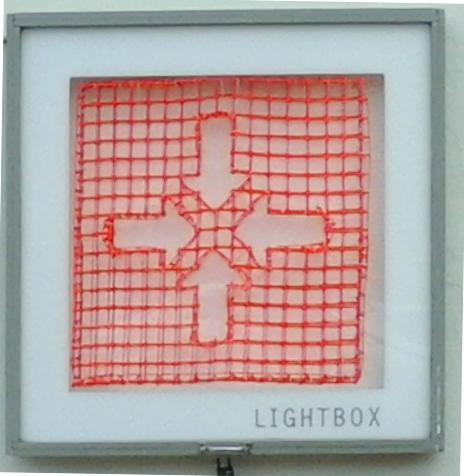 Body
Nautilus Creative Space Lightbox Series 2018
Nautilus Creative Space is home to a diverse collective of over 20 artists at Owhiro Bay on Wellington's South Coast. From jewellers, sculptors and painters to carvers, leather specialists and furniture makers, artists of all types make up this inspired haven by the sea.  https://www.facebook.com/NautilusCreativeSpace
During February - Three Nautilus artists take turns to display their work:
Bev Tso Hong
Aaron Frater
Holly Hemlock
Bev Tso Hong, 2018
Heads in the proverbial - Plastic (doll legs, supermarket giveaway toys and melted bottle caps) on board.
An artistic gesture towards the pervasiveness of plastics and the need for more drastic action.
While we congratulate ourselves on removing plastic shopping bags from supermarkets, we continue to create non-recycled plastic bottle caps, bottles and products; and synthetic (polyester) clothes that shed plastic microfibers washed to the sea...  Do we seriously believe this is acceptable?
Aaron Frater
Breathe. Barrier mesh, and cable ties.
My current body of work is an exploration of  barrier mesh. The material is a ubiquitous industrial safety product that proliferates in the building, demolition, and urban and suburban renewal of New Zealand at present. The material itself has a load of meaning: keep away, stay back; it is a liminal material, a barrier between one world and another. 
The barrier between our inner biological and psychological world is crossed in a number of ways, breathing is a primary way we as humans allow the outer and inner to pass. The breath coming in in this case, to the central spot.
Holly Hemlock
Holly is a multi disciplinary artist, with a passion for capturing the beauty of deterioration and decay.
Follow her on Instagram : decay_devotion. 
End Date
31 December 2017
an exploration of the elements
Main Image
Body
These works are an exploration of the four elements Earth, Air, Fire, and Water and my own vision on how they relate to our everyday life. This experience of creating visual responses and tangibility in this series is my own way of portraying the essence of every human being. The beauty of each element is what we see in our own lives our emotions, spirituality, and wholeness
Please contact  Ian@chapman-Hall.co.nz for more information
End Date
30 November 2017
Plato Art
Main Image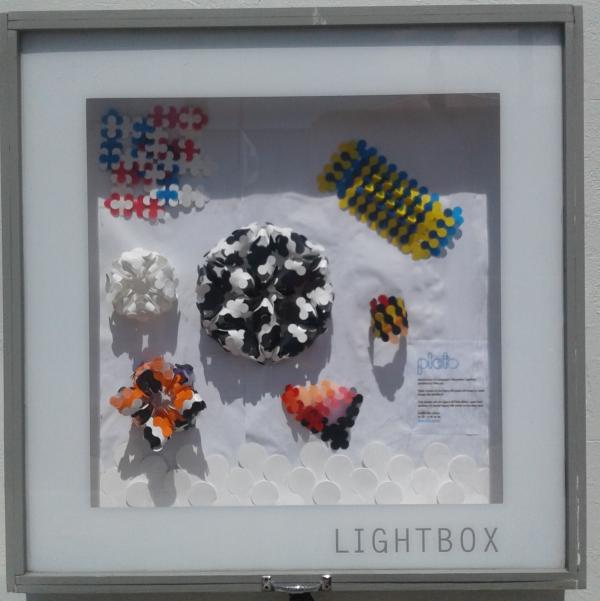 Body
Take a photo of your favourite piece and post on social media with #PlatoArt.
Five people will win a pack of Plato Minis - each pack contains 20 pieces excatly the same as the ones here.
kris@plato.design
02 11 16 45 58
wishbone - kaikoura 2017
Artist
Matt Moriarty: Shared Lines exhibition
Main Image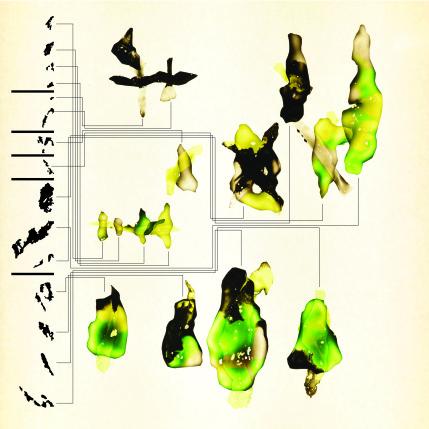 Body
This work is part of an ongoing investigation into the diagram as a pictorial device in painting.
The process of making involves working with paint horizontally on a flat surface. Acrylic paint is trapped between layers of transparent film to build the image. Acrylic paint in liquid form is isolated from both air and subsequent layers of working, only at times penetrating the layers of membrane and bleeding out into one another. The isolated layers of transparent and opaque pigment create an illusion of the paintings 'thickness'.
In material, the paint's liquidity is suspended, unable to harden due to its lack of exposure to air. The work is in flux long after the layering process is completed. Its horizontal address of working is unable to be shifted to the vertical address of the wall for viewing without intervention.
Digitisation of the image through photography and it's reproduction through pigment printing allow this vertical axial shift to occur. The resulting illusion of liquidity in the reproduction indexes the horizontal address of making.
The work questions the convention of a printed image (of a painting) as a reproduction. Perhaps the work could be described as a painting for print.