On Now
Start Date
26 September -
End Date
30 September 2023
Opening Hours
Tuesday - Saturday: 11am - 6pm
Description
My art comes from a deep appreciation of plants and has been an essential part of my healing after multiple bereavements over the past two years. I work in cyanotype and I use botanicals as my subjects. I am exploring ferns in this show because I find these ubiquitous and majestic plants beautiful, surprising and fascinating.
The blend of cyanotype and ferns is soothing and exciting.
WORKSHOPS
26 - 30 September, 11am - 2pm daily.
Bring the kids for a drop in session to make cyanotypes. No artistic ability is required, nature does most of the work!
Cost: Free
WORLD CYANOTYPE DAY
30 September is World Cyanotype Day. 
Every year on the last Saturday of September, photographers and artists worldwide will gather in backyards, parking lots, galleries and parks to connect, create and celebrate this antiquarian photographic process. Be a part of it this year with Marolyn Krasner.

Instagram : @marolynkrasner
Website: www.marolynkrasner.com
Up Next
Main Image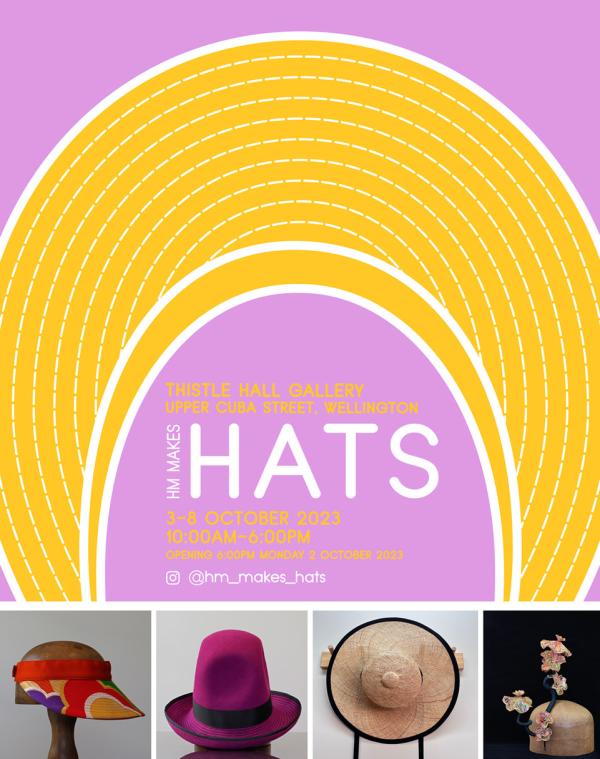 Opening Hours
Tuesday to Sunday: 10am – 6pm
Description
Local milliner Hayley May has over 30 years' experience working in costume, specialising in making hats, gloves and other soft accessories – from Narnia to Middle Earth to Mulan and beyond…

This exhibition of her work features limited edition and one-off visors, hats and headpieces made from a mix of vintage materials and off cuts, collected over the course of her career. 

In an effort to make space in her studio, there will also be a range of hat blocks, millinery materials, samples and vintage hats for sale. 

Hayley May will be in the gallery all week making, and is always happy to chat hats! 
Instagram: @hm_makes_hats
Main Image
Opening Hours
Tuesday to Saturday, 11am - 7pm
Description
The first exhibition by James Bennett. Painted between 2013 and 2023, these are portraits and figurative paintings using simple forms and colours. The theme focuses on isolation and shared loneliness.

Instagram : @j_bennettart
Artist
Mark Peck and Aaron Frater
Opening Hours
Wednesday - Friday: 9am - 6pm
Saturday: 10am - 6pm
Sunday: 10am - 4pm
Description
I've been painting, bold and expressive with lots of colour and form!
Come browse my current collection which started with a strict adherence to shape and form and morphed into loose and abstract. Bring your own creativity and add a mark to our community painting; the little ones can join in too. All contributors go into a draw to win the artwork created.

"Every child is an artist, the problem is how to remain an artist once we grow up." Pablo Picasso
EVENTS
Tuesday 24 October, 5.30 - 7.30pm
Opening with artist talk 
Facebook event
Wednesday 25 to Sunday 29 October, gallery open hours
Make your mark: continuous community painting event
CONTACT
Mark Peck: 0274 461 650
Email: peck.m@xtra.co.nz