On Now
Start Date
26 September -
Artist
Shani Pillai & Joji Jacob
Main Image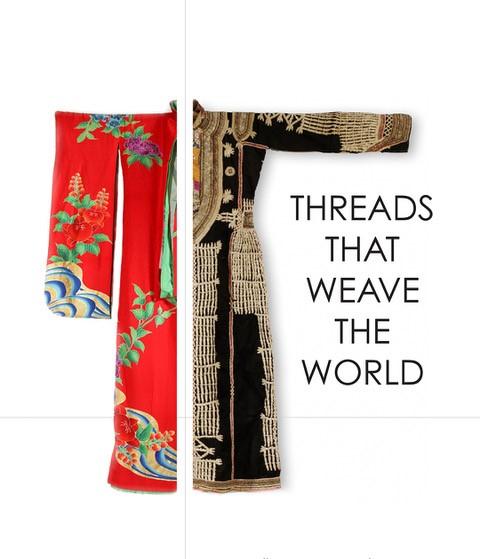 Opening Hours
Tuesday - Sunday, 10am - 7pm
Description
A creatively curated exhibition of unique and exquisite heritage textiles & crafts, with written and visual narratives from many corners of the world, will be on display.
Wellington city is a melting pot of people from many parts of the world, more so than ever. The wider Wellington Community accepts and celebrates this global diversity through cultural events, food festivals and eateries which helps raise awareness, understanding and acceptance of each other's culture and heritage.
This exhibition represents the fabric of our Wellington Community through a rich display of cultural and heritage attires, textiles, accessories etc., from NZ, Pacifica, Indonesia, Thailand, Cambodia, Laos, India, Bhutan, Yemen, Afghanistan, Pakistan, Africa, Guatemala, Peru, Japan, Ghana and many more.
The generational knowledge, skills and techniques used to create these beautiful works are slowly disappearing in this modern age, and some are already lost. Come and join us on this visual journey.
Opening Night on Monday 26th September - 4pm to 8pm - All welcome. 
We will also run a series of audio-visual presentations on selective days in the adjacent Thistle Hall Meeting Room. For more details, visit https://atitravel.nz/textile-exhibition/
 contact information
https://atitravel.nz/textile-exhibition/
Instagram - @atitravelnz
#atitravelnz
Up Next
Artist
Karin Amdal - Linda Forrest - Pip Woods - Elizabeth Mahue
Main Image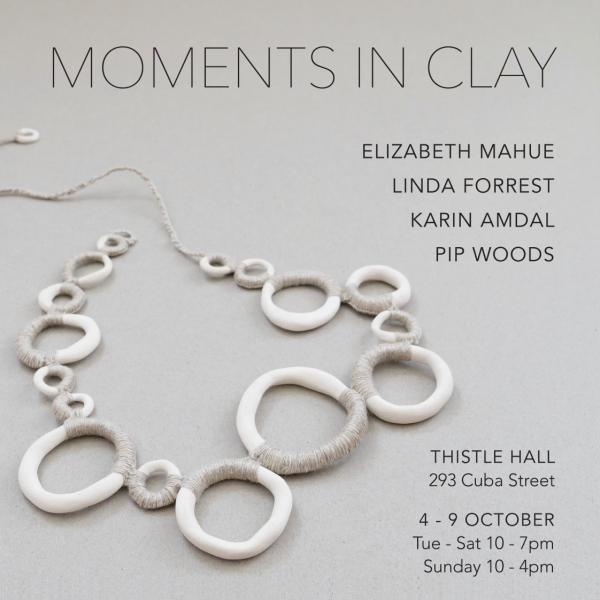 Opening Hours
Tuesday - Saturday, 10am - 7pm
Sunday, 10am - 4pm
Description
'Moments in Clay' features contemporary ceramic work from 3 Wellington studio potters; Linda Forrest, Karin Amdal, Pip Woods and innovative clay works by textile artist Elizabeth Mahue.
The makers will be looking after the exhibition during opening hours and they are happy to talk about their work and processes to anyone who is interested.
Find out more by going to the artists' websites, or Instagram pages:
Elizabeth Mahue   @loops.elizabeth
Main Image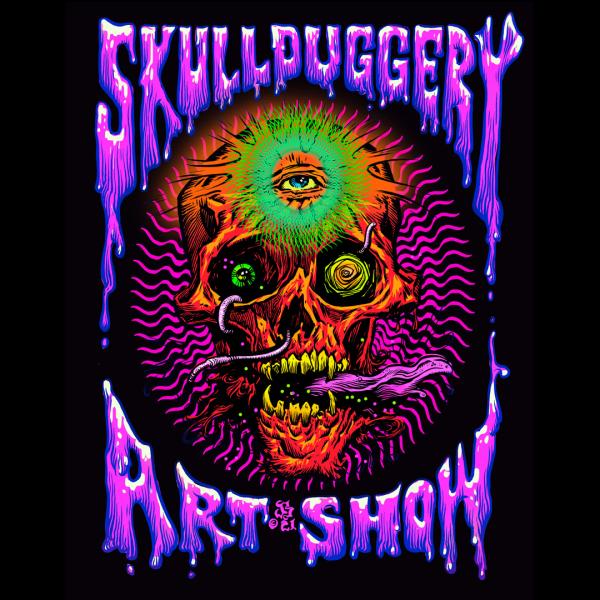 Opening Hours
Tuesday - Friday, 10.00am - 6.00pm
Saturday, 10.00am - 5.00pm
Sunday, 10.00am - 4.00pm
Description
Trick or Treat! It's the 'Skullduggery Art Show'.

From the team behind 'White Cloud Worlds' & 'Industry of Imagination' comes a new Art Show - 'Skullduggery'. This week-long show celebrates Halloween, Horror and the Supernatural.

The show features original paintings, drawings and sculpture from over 40 of the country's top entertainment artists. From high realism to pop surrealism, lowbrow to sculpture.

It's all a treat at the 'Skullduggery' Art Show!

Artwork by Jeremy Bennett.
Artists:
Andy Shaw, Anna Johnson, Anton Gustilo, Anton Becic, Bill Hunt, Blake Wood, Cheryl Ong, Christian Pearce, Claire Tobin, Daniel Ido, Dane Madgwick, EJ Thorpe, Gaboleps, Garry Buckley, Gino Acevedo, Greg Broadmore, Gus Hunter, Hamish Fraser, James Doyle, Jeremy Bennett, Joaquin Loyzaga, Ken Samonte, Matt Katz, Matty Rodgers, McGregor Allen, Malangeo, Nick Keller, Nyssa Skorji, Otis Chamberlain, Paul Tobin, Rebekah Tisch, Ryan S Stark, Sam Beetham, Sam Balzer, Stacey Robson, Stacy Eyles, Steve Lambert, Steven Saunders, Syros Pourlatifi, Tanya Marriott, t.wei, Tom Robinson, Warren Mahy, William Bennett.
Artist
Francis Del Rosario
Opening Hours
Tuesday - Sunday, 10am - 4pm
Description
A series of theatrical video works highlighting young talent in a world of capitalistic doom.
Frank on social media: @franksvideochannel