Main Image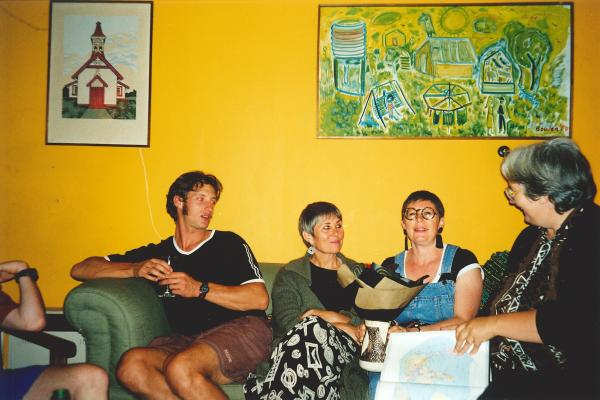 Opening Hours
Tuesday, 11.00am - 4.00pm
Wednesday, 11.00am - 4.00pm
Thursday, 11.00am - 7.00pm
Friday, 11.00am - 8.00pm
Saturday, 11.00am - 6.00pm
Sunday, 12 noon - 4.00pm
Description
Readings from diaries and short talk re diaries: Friday, 23 April, 5.00pm - 6.00pm
Short talk re diaries: Saturday 24 April, 12.30pm - 1.00pm
Invitation to public: Saturday 24 April 1.00pm - 2.00pm, come and write in your diary, or start a diary, and talk about diaries.
During 1998 I carried a small Olympus camera with me everywhere and snapped photos all year, at Wellington book launches, gallery openings, theatre opening nights, road trips, parties, exhibitions etc...
These photos act as a diary of that year, and I am showing them to promote the realisation of a New Zealand Diary Project. My hope is to encourage the deposit of diaries to the project, to archive and preserve them for long-term preservation.
Contacts:
Vivienne Plumb, 021 1054 228
Alison Smith, 027 4462 473