Main Image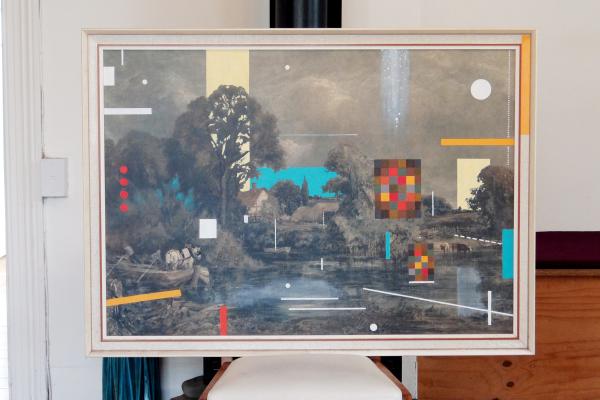 Description
Free event - A free, on the hour every hour, 40 minute Drawing and art appreciation workshop for all ages (Including adults) taught by long term Wellington Artist Paul Forrest.  It's on right at the beginning of the school holidays for one week from 10am-5pm everyday from 1st-6th October.
This artist collection and perpetual drawing workshop is an installation by the Real Art Roadshow team of artist and educator Paul Forrest and artist/arts patron Fiona Campbell.  As an art education experience The Real Art Roadshow stimulated the imaginations of thousands of people young and old at schools and public places all over New Zealand. Drawing from that experience Paul has developed a series of fun observation and drawing exercises he knows will motivate the artist in all of us.
 We want to see as many people as possible drawing at Thistle Hall Gallery over the period of this week long exhibition, rediscovering the joy of drawing as a pastime and as a vehicle to excite the imagination. It's the school holidays so bring your kids!
 The source material for the drawing workshops will be a selected collection of rarely seen paintings by the Newtown based artist Paul Forrest, spanning 23 years all with a common thread of paint and visual mathematics. These artworks have been selected to see the light of day from Paul's secret treasure vault and from the walls of the artist's own home and the artworks are also for sale.
This is a free event and the drawing workshops are open to all ages.