Artist
Mabel Nyahwa - Zimbabwe, Nkunya Atsu-Dogde - Ghana, Khonjwase Dale - Zambia
Main Image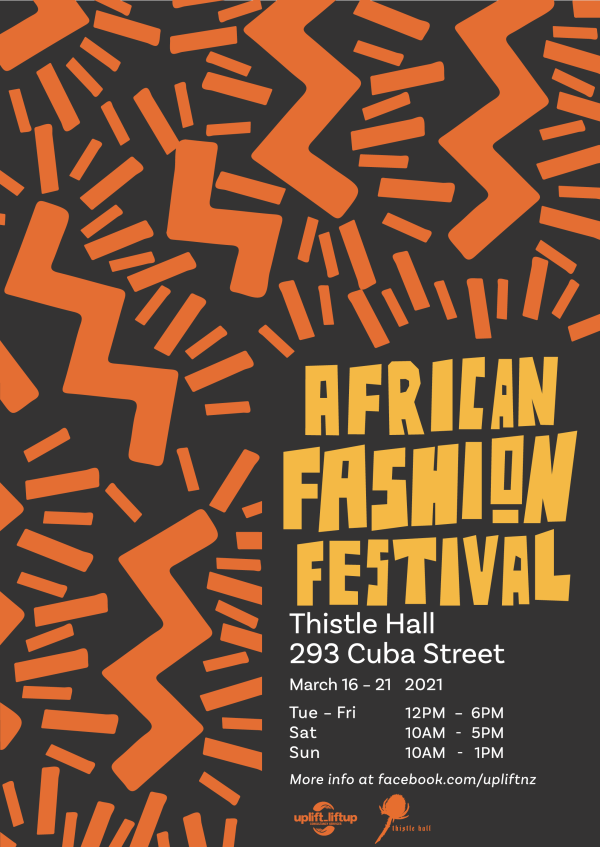 Opening Hours
Tuesday - Friday, 12:00pm - 6:00pm
Saturday, 10:00pm – 5:00pm
Sunday, 10:00pm - 1:00pm
Description
The African Fashion Festival is a collaborative effort with designers from Africa/ former Refugee and Migrant Communities showcasing African fashion, style, designs, prints, and textures. New Zealand is a multi-cultural nation with around 213 ethnicities which is more than there are countries in the world! This makes New Zealand a melting pot of cultures with such diversity and rich experiences from the different groups.

The exhibition focuses mainly on African fashion and styles. It aims to show the range and the diversity of African fashion and speak to the different backgrounds, perspectives, interpretations, and experiences that each design brings.

The exhibition celebrates the diversity within Aotearoa through the eyes of the designers/participants whilst creating opportunities to engage the wider Wellington Community and beyond through fashion and art.

We are excited to showcase a wide range of designs and stories as well as opportunities for youth to participate in the event.