Main Image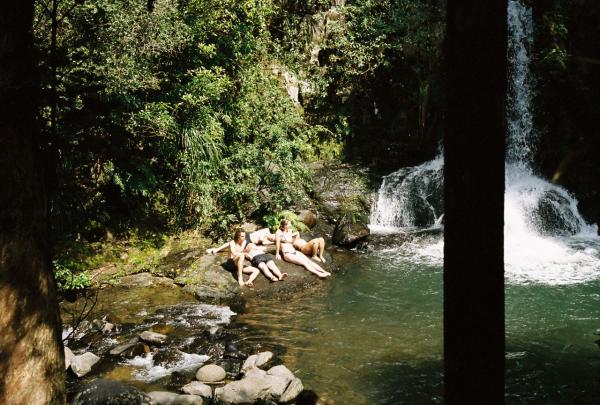 Description
Boxed In is an exhibition by photographer and architectural graduate Harry Ritchie. Boxed In will be a display of the regular and mundane moments of a rapidly changing lifestyle, using images taken with a simple Canon AE-1 35mm film camera.

 
In an age where every aspect of our life is becoming more digitised, the world is starting to become disconnected with its humanity.
We become isolated and live a life through the internet, losing the rough-around-the-edges part of life that makes us human.
Confining everyday life via an archaic format, looking through the viewfinder of a handheld camera, creates a spread of images that feel personal and rich with emotion and reconnects us with our humanity.
Specks of dirt and the inconsistent grain fills the frame with imperfection, contrasting from the sterile and perfect clarity from a digital image.

Boxed In will be a showcase of photos taken during the last four years that contrast with the disconnection of humanity.
 
The frames are intended to feel alive, almost moving. Like you could glance at the photo and feel like you are living in the moment with it.
The warm tones mixed with smiling faces, gorgeous landscapes and beautiful architecture from around New Zealand and beyond are used to generate a feeling of belonging, like you are part of the moment that was captured on film. To encourage us to return to community, analog systems and to move away from the isolated lives we are heading towards.