Main Image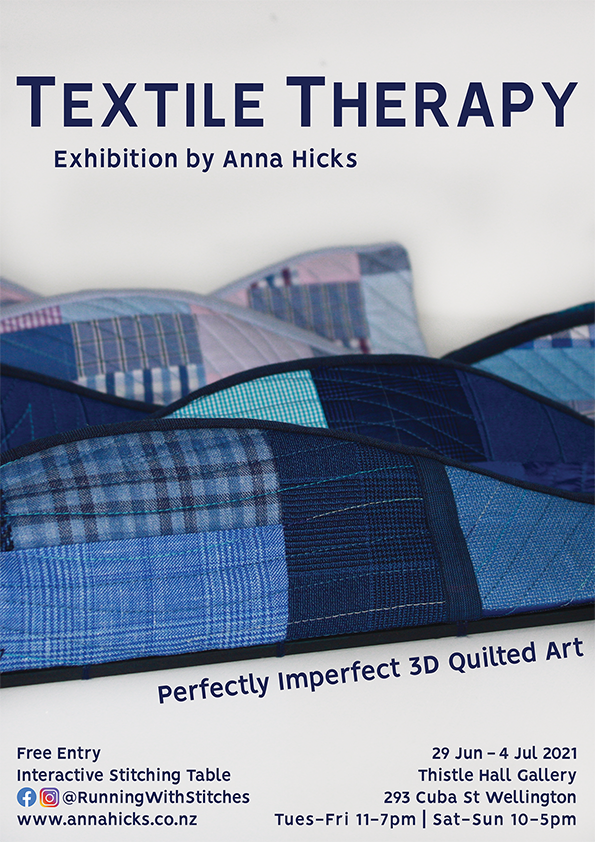 Opening Hours
Tuesday - Friday, 11.00am - 7.00pm
Saturday - Sunday, 10.00am - 5.00pm
Free interactive stitching table - drop in anytime.
Description
Textile Therapy is an exhibition of 3D quilted art inspired by the pure enjoyment of playing with fabric.
'Contoured Waste' & 'Mindless Meander' are two quilt series by Anna Hicks that provide different types of relaxation to help manage stress and anxiety. This is not an exercise in making art as an end in itself, it's about enjoying the creative process and the health benefits that come with creativity.

There will be an interactive stitching table with thread, fabric & needles provided for everyone to give therapeutic creativity a go. Pop in to enjoy the process of selecting fabrics, playing with shape, colour, pattern, and experience the meditative relaxation of perfectly imperfect slow stitching.